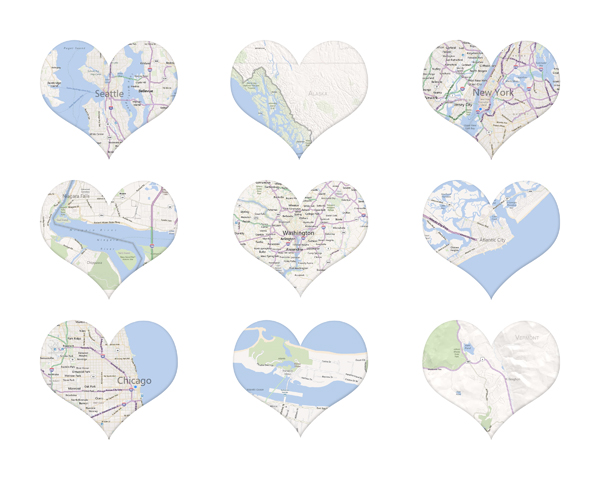 I created this free 8×10 heart frame template to use to create this places I've been wall art. But really you can use this heart frame as a way to crop 9 images into heart shapes and print onto 8×10 photo paper or to create  a neat page in your scrapbook. When you view the full size image, it's made at 300 dpi for printing, it's a transparent PNG file that has the holes for the heart shapes, you will want to have this image as your top layer and then paste or insert photos onto layers behind it so that they will be cropped and peek through the hearts.
I've seen cute artwork made from pieces of maps cut into heart shapes, and I wanted to create something like it out of the cities I've traveled to, but I didn't have paper maps from all of the locations and I tend to prefer to work in the digital medium. So I made a free 8×10 blank template that you can insert your own maps into. You can use any photo editing program or free online photo editor, the most important thing is to keep your template as the TOP or first layer and then paste all your map images BEHIND the template so they will peek through the cut out heart shapes. You can pull up any location from a general city to a specific park or place on google maps or bing depending on which style map you prefer. You could also use the satellite view to give it a completely different look.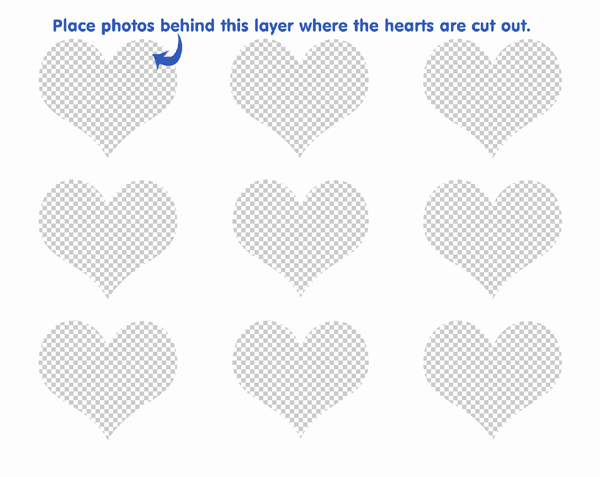 View and save the transparent PNG heart frame. *The file may look like a blank white image – that is because you are not seeing the transparent sections – save the image "heart-frame.png" to your computer and open in a photo editor to use.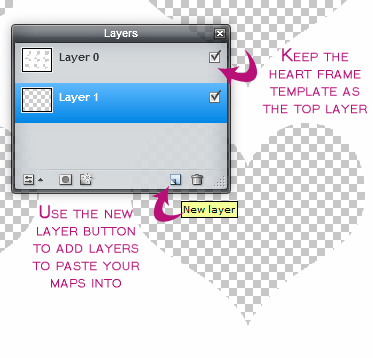 Microsoft Bing Maps vs Google Maps
Which I prefer for this project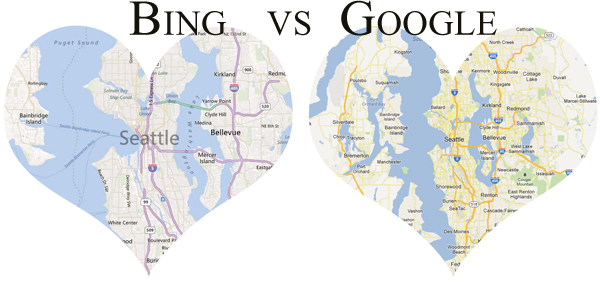 For all my usual map related searches, I usually like Google Maps, but for this project I preferred the look and color scheme of the maps from Bing. I liked the purple accent colors and I also found the city names more readable. Although I did end up adding some names onto the maps by hand for more details about place names. Here is a comparison of what Seattle, Washington looks like on both Bing and Google.