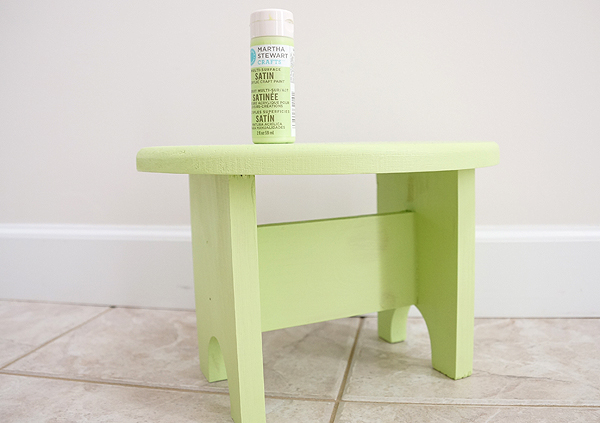 I've had this little stool around my house for over 10 years! It was a piece of unfinished furniture I purchased at the craft store a long time ago. I don't really remember why or what it's intended use was originally. After all this time, I finally got around to painting it. I should have sanded it, but I was too impatient and I don't like saw dust. I wanted to use a fun and bright color.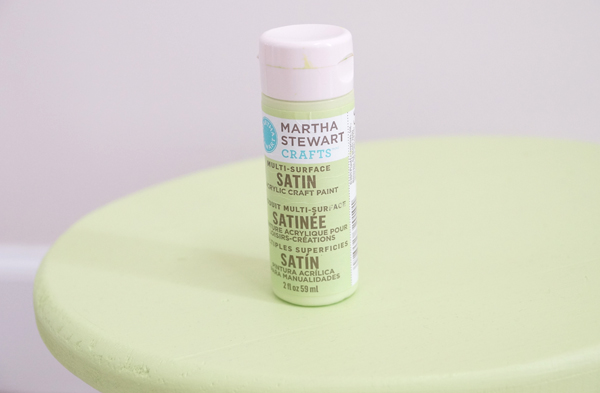 I used Martha Stewart paint in the color: SCALLION
I choose satin finish because I don't like gloss finish on furniture. It took about 3 coats of paint and I just applied the paint with a small paint brush. Nothing fancy. I'm happy with how it turned out. A little colorful item like this can help cheer up a room as a cute accent piece. I plan to put some decorative flowers in a pot on top and use it in my front hallway.
It didn't take long to complete. I'd say about 10 minutes per coat of paint, then I just let each dry for a few hours and did the next one. It took less then one tube of paint.