This page contains ideas for making your own DIY garlands for easy party decorations. I made all of these at Halloween, but you can use the ideas for any time of year or celebration.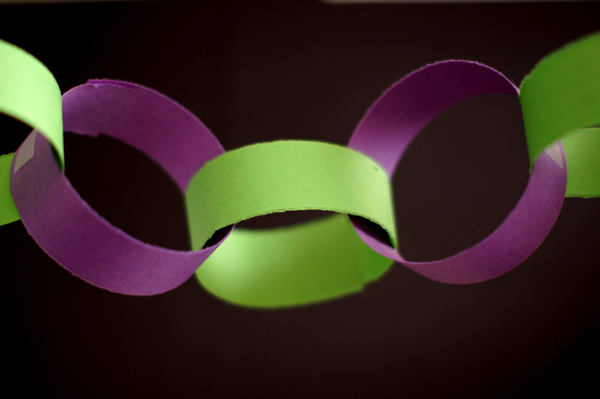 Everyone probably remembers back from Kindergarten how to make one of these paper chains. I cut 1 inch strips of paper from green and purple construction paper then tape or staple them into loops alternating my colors. The kids will enjoy making this one!
Use a Decorative Paper Punch
Spiderweb Paper Punch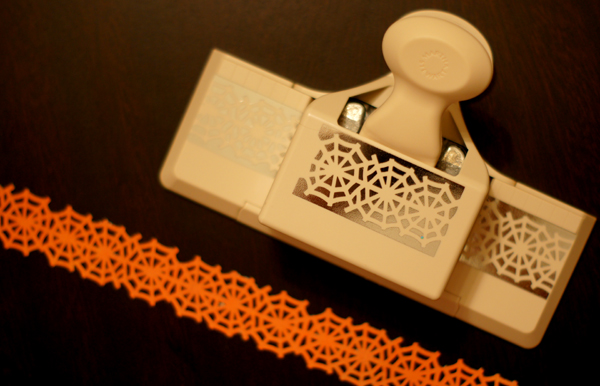 Another idea I had for making a simple Halloween garland is to use a decorative edge paper punch, I have this neat Martha Stewart Spiderweb edge punch that I purchased to with other supplies to make a Halloween scrapbook this year. You could also use the 12 inch long chains of paper as a hanging garland, and don't forget to make some paper spiders too.
Paper Chains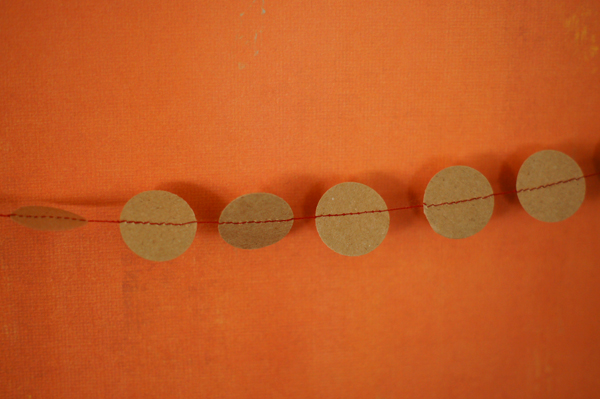 This circle paper chain is made using 1 inch circles cut from a regular grocery store paper bag. I then sewed them all together using a sewing machine to create this long chain of circles. You could make it more Halloween themed by using orange and black paper, or sewing it with orange or black thread. Don't forget other color combinations like purple and green too.
Bat Garland – I have a whole post with a printable template for making this bat garland, check it out!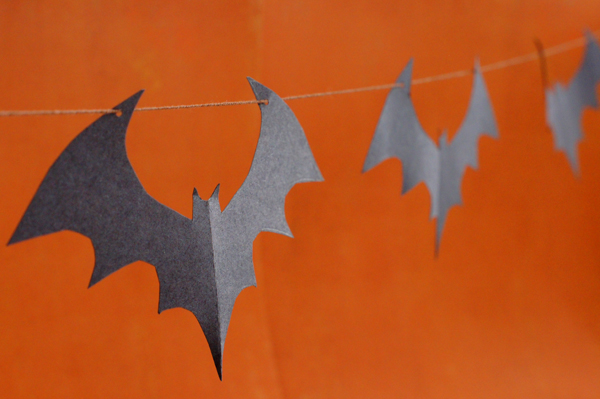 String candy or popcorn or food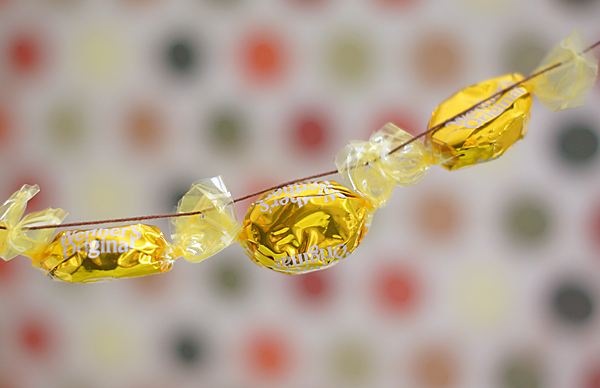 If you have a lot of extra Halloween candy around the house, I had this idea to create a chain out of candy. Using any type of wrapped candy, simply punch small holes in either side of the wrapper and string with embroidery floss or any thin type of string. The candy can still be eaten after you are finished with it as a decoration. Shown here is a chain I made from gold wrapped Werthers Original, but you could use any kind of candy you have on hand as long as the package has a good spot to punch holes that won't make the candy go stale.