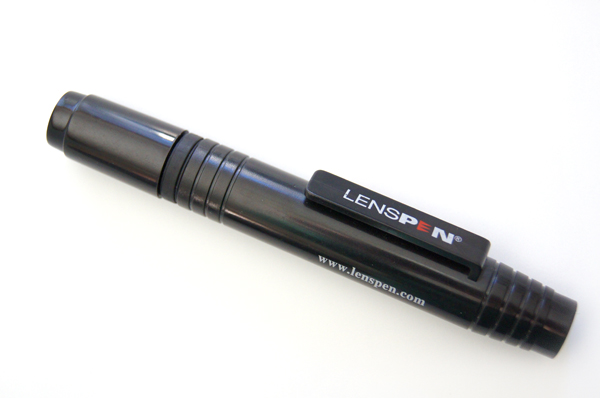 The lens pen is a digital camera cleaning device that has two sides. One side is a brush that is used to wipe away dirt and dust without scratching the glass of your lens. The second side is to use to wipe fingerprints and smudges that may be distorting your sharpness. I've had my lenspen for over a year and use it regularly to clean off my camera equipment. Unfortunately I misplace my lens caps frequently and I have a lot of dust buildup that I need to remove before a photo shoot. This pen comes in handy because it is small and easy to carry along in a camera bag. The best feature about the brush end of the cleaner is that it retracts so it doesn't get dirty just sitting around or rolling around in the bottom of your bag.
Double Ended Cleaning Device
When you attach and change your Digital SLR camera's lenses, you are bound to end up touching the glass. This can happen just from using the zoom or manual focus too. The one end of the lenspen has a carbon tip that wipes up the left behind amino acids from your fingertips and small dirt and dust without damaging the surface of your glass shown below.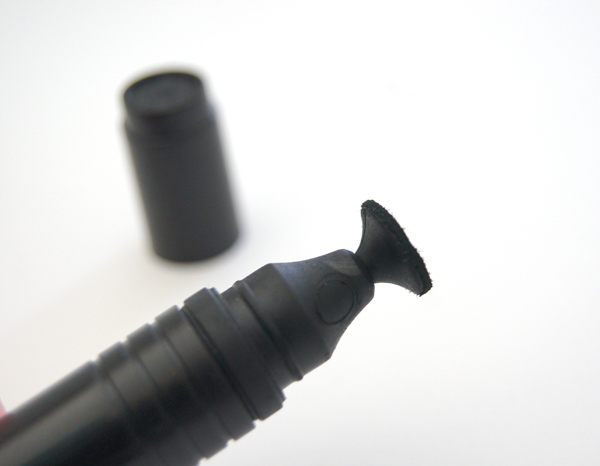 I prefer the brush end for removing dust. I only use the other end if I don't have another cleaning clothe around because I have had it leave little black residue from the tip.