Free printable happy birthday banner featuring 4 inch circles in a bright and fun colors. Print and DIY your own party banner. Get the look you've been seeing all over the net on party planning and catering sites. If you don't have any string to make a hanging sign, you can easily just tape the letters to a wall or put them on the front of a table, the back of a chair or any place your birthday boy or girl will be the center of attention.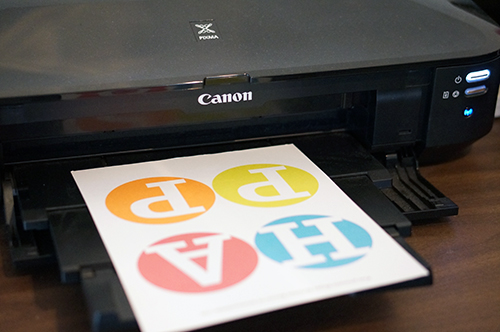 View each PDF and save or print them out:
(*reuse the letter Y from the second set to complete your banner)
Cut out each letter and punch a hole on the sides of the circles if you wish to string your sign to hang it. Use it to create a very easy birthday party decoration.