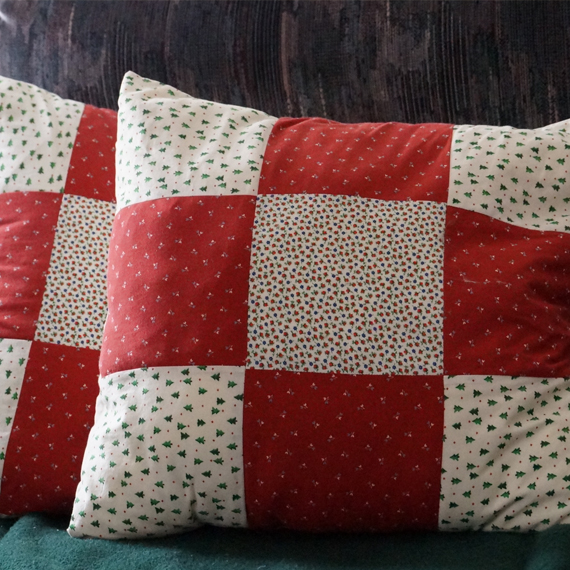 You can use your existing throw pillows and cover them with a pillow cover or slipcover to change up the look of your room. This can be an easy way to makeover a room, without making a permanent change. You can have seasonal themes with different color schemes and holiday patterns. Changing your throw pillows can really change the overall look and feel to a room by adding pops of color. You can modernize your design by using geometric patterns and bold colors. Soften a room by using floral prints or pastels. Give the room a traditional look by using damask print or stripes. Keep up with current trends like boho chic, tribal, chevron patterns and Moroccan quatrefoil tiles.
One of the easiest sewing projects for a beginner is to make is a pillow slip cover. You just need a piece of fabric about the same height as your pillow (about 1-2 inch larger for seam) and 2 times as wide. You then fold both halves of the fabric toward the back, overlapping the pocket area by a few inches. Sew the edge of what will be the open pocket of the back of the pillow for a cleaner look. Then wew across the top and bottom, leaving the hole in the back where you slip in your pillow. The overlap of fabric will make it look finished without a lot of sewing or complicated seams.
I did this in the photo, except I used a quilted front piece that I sewed together in patches before completing the instructions above.