Free Printable Heart Tags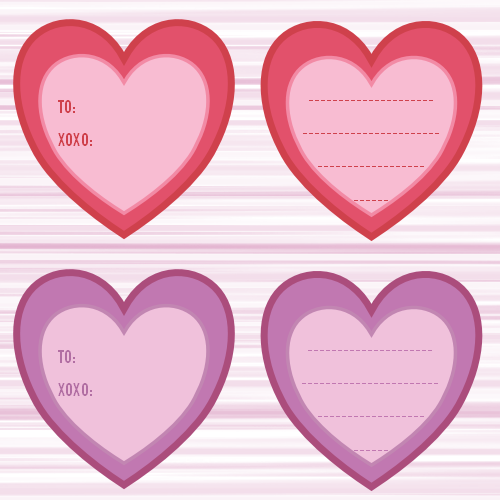 For Valentine's Day this year, I've designed this free set of printable heart shaped gift tags. They are in 3 styles and two colors, pink and purple. You can either print them out on letter sized paper or use the transparent PNG file as free heart clipart to decorate your website or blog during this time of year. A commenter also said they like to use these type of images to decorate company newsletters that they want to make look seasonal. This can be used for both personal and commercial usage, with the only restriction being I ask that you do not redistribute the download file on your site. You can print these and then cut them out to attach to candy bags as gift to from labels.
Click on the image below to open at full size and save it as an image file (PNG) .
Or you can View, Save or Print a PDF